Chef required for new Lounge Bar
Posted by Duke Ocansey on Sat, 19 Nov 2016 -
Catering
Plan menus, develop recipes and ensure uniform serving sizes and quality of meals Determine how...
Waiter/ess Wanted
Posted by Laura Barerra on Sun, 30 Oct 2016 -
Tourism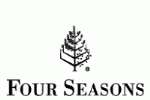 Four Seasons Hotel Four Seasons Hotel, seeks to employ a Waiter and waitress. The applicant mu...
Sales/Marketing Executives Needed Urgently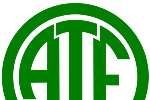 We are a company specialized in the production of detergents, disinfectants and antiseptics. We...
Finance/Operations Officer
Posted by Jayne N. Arkoh on Tue, 25 Oct 2016 -
Accountancy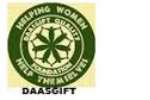 RECRUITMENT POSITION: FINANCE/ OPERATIONS OFFICER LOCATION: AGONA AHANTA ...
Female front desk
Posted by Darkwah Boateng on Tue, 25 Oct 2016 -
Accountancy
we are accepting job application letter from an experience and qualified female for front desk posit...

Love will take you there to make you blind while marriage brings you back with an opened eyes.
By: FRANCIS TAWIAH -->D