HUAWEI B683 3G WIRELESS ROUTER
Posted by SHIELDSOFT CONSULT on Fri, 28 Jul 2017 -
Routers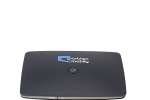 1. 3G HSPA+/HSUPA/HSDPA/UMTS (WCDMA); 2. 2G GSM/GPRS/EDGE; 3. Wi-Fi Standards: 802.11b/g/n; 4. H...
3G WIRELESS MOBILE ROUTER + SIM SLOT(UNIVERSAL)
Posted by SHIELDSOFT CONSULT on Thu, 22 Jun 2017 -
Routers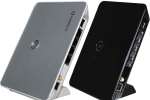 1.Huawei E960 HSDPA supports two working modes of the wireless gateway and USB modem . 2. It inclu...

Decisions Decides Destiny.
By: TA Segbedji