Driver - Restaurant Deliveries
Posted by Maria on Mon, 02 Jan 2017 -
Tourism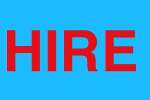 U R G E N T- DRIVER for Restaurant Deliveriesr - START IMMEDIATELY Madina environs (or Adenta or...
Bartender Needed Urgently
Posted by Corina Anne Zuzartee on Tue, 22 Nov 2016 -
Tourism
The Empire Hotel, seeks to employ Bartenders. Interested applicants are to submit cv via email: hrem...
Waiter/ess Wanted
Posted by Laura Barerra on Sun, 30 Oct 2016 -
Tourism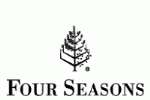 Four Seasons Hotel Four Seasons Hotel, seeks to employ a Waiter and waitress. The applicant mu...
NIGHT SECURITY
Posted by Martine Sam on Thu, 28 Jul 2016 -
Tourism
night secutity in hotel at Kwabenya Accra help the client with theirs lugagges look at the cars i...

'Whenever I climb I am followed by a dog called 'Ego'.'
By: Friederich Wilhelm N