Restaurant Manager Needed
Posted by Babaoo on Tue, 04 Apr 2017 -
Catering
A restaurant manager is needed to manage the affairs of a new restaurant dealing mostly in continent...
~700 GHS Male Cook Accra- Spintex area
Posted by Irene Gloria Addison on Fri, 17 Feb 2017 -
Catering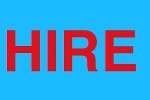 ~700GHS COOK/ CHEF Male in Accra near Spintex. Small Catering firm is looking for a Cook. ...
Chef required for new Lounge Bar
Posted by Duke Ocansey on Sat, 19 Nov 2016 -
Catering
Plan menus, develop recipes and ensure uniform serving sizes and quality of meals Determine how...

The one who is my Roll Model is sin free,so i am trying to be like Him so that i will never sin.(Jesus Christ)
By: Kyei-Afrifa Ma Germ